Programme of music, conversations and sketches devised by John Irwin on the theme `Nothing Interests As Much As Other People'. Includes film, introduced by Peter Brook, of the recent visit to Moscow of the Phoenix Theatre with Brook's production of Hamlet with Paul Scofield in the title role.
Dir: Bob Paynter; Joe Mendoza
Participants: John Irwin, Peter Brook

The first broadcast of a Shakespeare play on British commercial television (ITV). Details in Shakespeare Bulletin, v. 25, #2, Summer 2007, pages 35-37. Olwen Terris, The Forgotten Hamlet. The British Universities Film and Video Council web site has a fascinating account of how this broadcast was received by the public which you can view by clicking on this link.
Dir: Peter Brook
Cast: Paul Scofield, Mary Ure, Diana Wynyard, Alec Clunes, Ernest Thesinger, others.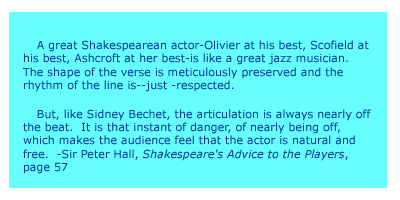 PLAY OF THE WEEK: HEAVEN AND EARTH (1957)
An updated version of the Jonah and the Whale legend. Scofield plays Dr. Gary Lewis, "a tormented American evangelist" who survives being pushed out of a plane over the Atlantic. Part of the Douglas Fairbanks Presents series for ATV. (90 minutes.)
Produced by Dennis Vance
Written by Peter Brook and Dennis Cannan
Directed by Peter Brook
Cast:
Paul Scofield .......... Dr. Gary Lewis
Marjorie Stewart ....... Oriel Frome
Peter Illing ........... De Sala
Leo McKern ............. Grogan
Richard Johnson ........ John Fleming
Dorothy Bromiley ....... Ann Fleming
Thomas Heathcote ....... Price
Michael Goodliffe ...... Captain
Lois Maxwell ........... Miss Baumer

Forty-five minute television presentation of selected scenes from the stage musical performed at the Saville Theatre in London. Sleazy promoter Johnny (Scofield) finds a future in rock 'n' roll.
Dir: William Chappell
Cast: James Kenney, Millicent Martin, Hy Hazell, Meier Tzelniker

WINDMILL NEAR A FRONTIER (1959)
Television adaptation of a play by John Harrison. Chance brings four characters together at the windmill: a young couple, a middle-aged politician and a runaway wife. A dialogue between idealistic youth and cynical middle age ensues which the Times reviewer deemed "deadly" and "pretentious." The reviewer goes on to say that, "Miss Margaret Johnston and Mr. Paul Scofield worked valiantly...and occasionally brought claustrophobic emotion to a pitch of intensity at which the improbability of the situation was forgotten." (London Times, November 2, 1959)
Cast: Paul Scofield, Margaret Johnston, Lesley Nunnerley and Neville Jason.
BBC TELEVISION WORLD THEATRE: HENRY IV (1959)
BBC 14/7/1959 Television adaptation of the play by Pirandello. A wealthy young Italian takes part in a historical pageant suffers a blow to the head and thinks he is Henry IV.
Dir: John Harrison.
Cast:
Paul Scofield ... 'Henry IV'
Margaretta Scott ... Donna Matilda
Joy Parker ... Frida
Derek Godfrey ... Charles
John Southworth ... Bethold
Denis Quilley ... Landolph
Brian Smith ... Harold
Bernard Kay ... Ordulph
Gordon Phillott ... Old John
Andre Van Gyseghem ... Baron Tito Belcredi
Martin Miller ... Doctor

FESTIVAL OF PERFORMING ARTS: PAUL SCOFIELD AND JOY PARKER (1962)
Paul Scofield and Joy Parker reading selections of poetry and drama, including Kubla Khan by Coleridge, short poems by Walter De La Mare, and an excerpt from T. S. Eliot's The Family Reunion. Broadcast on New York's independent WNEW-TV and Washington, D.C.'s WTTG-TV. First of a 10-part series produced by David Susskind and James Fleming and funded by the Standard Oil Co. (N.J.) that presented "the greatest performers ever seen on television." More information can be found in a review that appeared in Time Magazine, (April 1962).
Dir: Paul Bogart
Cast: Paul Scofield, Joy Parker
THE WORLD OF SHAKESPEARE (1964)

Documentary produced to coincide with Detroit Institute of Arts World of Shakespeare exhibition in 1964.
Actors reading parts offscreen are Paul Scofield, John Gielgud, Richard Burton, Albert Finney, Claire Bloom, Rex Harrison, Margaret Leighton and Trevor Howard.
FRANCE: GIANT EXPLOSION STAGED FOR FILM "THE TRAIN" (1964)
RUMANIA TELEVISION: KING LEAR (1964)
Newsreel footage of various dignitaries attending the 9 March performance of King Lear in Rumania. Paul Scofield thanked the audience in Rumanian.
U.K.: ROYAL SHAKESPEARE THEATRE COMPANY BACK FROM TOUR OF RUSSIA (1964)
Newsreel footage. Irene Worth and Paul Scofield are interviewed regarding the Royal Shakespeare Theatre's 8-week tour of Eastern Europe.
THE STATE FUNERAL OF SIR WINSTON CHURCHILL (1965)
Narrators: Sir Laurence Olivier, Paul Scofield and Joseph C. Harsch
Commentator: Brian Connell
GOLDEN DRAMA (1965)

ITV special. Leading British actors perform excerpts from the following famous plays: The Master Builder, The Recruiting Officer, Romeo and Juliet, The Seagull, Ross, A Man For All Seasons, The Rivals, and My Fair Lady.
Cast: Paul Scofield, Leo McKern, Laurence Olivier, Peggy Ashcroft, Judi Dench, Edith Evans, Rex Harrison, Derek Jacobi, Rachel Kempson, Sarah Miles, Peter O'Toole, Leon Sinden, Maggie Smith, Colin Blakely, others.

For a more complete synopsis and purchase information, visit the ITN Source web site
Adaptation of a play by August Strindberg. Scofield plays Edgar, "the Captain," a man trapped in a marriage from hell.
Cast: Paul Scofield, Mai Zetterling, Adam Dobie
Dir: John Moxey
U.K.: BRITISH FILM "A MAN FOR ALL SEASONS" WINS OSCAR FOR THE BEST OF 1966 (1967)
News report includes an excerpt from the film.
THE IMPRESARIOS: PETER HALL (1967)
Peter Hall is profiled in a Television documentary series. Includes a sequence in which Hall rehearses the cast of Macbeth (Paul Scofield as Macbeth) and speaks to John Barry the designer of the RSC production.
Dir: Melvyn Bragg

Extract from the London Evening Standard Drama Awards for 1966.
Dir: Peter Moffat
BRITISH FILM ACADEMY AWARDS A CINEMA SPECIAL (1968)
Edited highlights of the 1967 British Film Academy Awards, introduced by Mike Scott
Dir: Michael Cox
On Screen Participants: Kenneth More, Edith Evans, Julie Harris, Roger Moore, Peter Cushing, Telly Savalas, Sarah Miles
THE OTHER WORLD OF WINSTON CHURCHILL (1969)
"Sir Winston Churchill's 'other world' of painting, presented within an historical framework of world events, with interviews, personal reminiscences and shots of the paintings themselves."
Dir: Louis Clyde Stoumen
Cast: Paul Scofield (Narrator), Patrick Wymark (voice of Churchill)

SATURDAY NIGHT THEATRE: EMLYN (1969)
Scofield won a 1969 Emmy Award as Outstanding Single Performance by an Actor in a Leading Role for his portrayal of Sir Emlyn Bowen, Q.C., a flirtatious lawyer who attempts to seduce his typist. Third play in the Alun Owen trilogy THE MALE OF THE SPECIES, a title not used in its British transmissions, but used for the trilogy's US transmission (NBC) and in later stage productions.

Dir: Anthony Page
Cast: Paul Scofield, Anna Calder Marshall, Lawrence Olivier (Program Intro)

DENMARK: FILMING OF KING KEAR [sic] (1969)
News clip includes shots of Peter Brook working with cameraman and actors.
DENMARK: BACK-STAGE SHOT FROM THE "KING LEAR" PRODUCTION (1969)
Film clip illustrating story about the production of the Peter Brook/Paul Scofield film of King Lear.
THE HOTEL IN AMSTERDAM (1971)

Adaptation of a play by John Osborne. Three couples, whose lives are overshadowed by a demanding film producer, escape his clutches and flee to Amsterdam for the weekend.
Dir: Anthony Page
Cast: Paul Scofield, Jill Bennett, Michael Craig, Isabel Dean.

CINEMA: PAUL SCOFIELD (1971)

Paul Scofield discusses his film career.

Dir: Michael Becker
THE WORLD AROUND US: SURRENDER TO EVEREST (1971)
Scofield narrates a two-hour documentary special. An account of the International Himalayan Expedition of 1971's disastrous attempt to climb Everest via a never-before-attempted route. The climbers assembled in Nepal and attempted to climb Mount Everest up the southwest ridge. They reached nearly 29,000 feet before being forced to turn back.
Dir: Antony Thomas and Ned Kelly
SHADES OF GREENE: WHEN GREEK MEETS GREEK (1975)

Scofield plays Mr. Fennick, a con artist who gets conned.
Dir: Alan Cooke
Cast: Roy Kinnear, Derek Smith, Annette Robertson, Terence Budd
Made for TV Documentary. Celebrates record-breaking voyage of ocean racing yacht, Great Britain II with readings of Walt Whitman's poems and extracts from the writings of Conrad and others. Music: Vaughan Williams.
Dir: Robert Giles
Cast: Paul Scofield (narrator)

HAMMER & SICKLE (1977)

Thames/ITV documentary made to coincide with the 60th anniversary of the Russian Revolution.

Dir: Martin Smith
Narrated by Paul Scofield. Cast: Olaf Poolley, David Burke, Brian Glover
PLAY OF THE MONTH: THE AMBASSADORS (1977)
Dramatization of Henry James story. Scofield plays Lewis Lambert Strether.
Dir: James Cellan-Jones
Cast:
David Huffman - Chad
Gayle Hunnicutt as- Sarah Pocock
Lee Remick - Maria Gostrey
Paul Scofield - Lambert Strether
Delphine Seyrig - Marie de Vionnet
Don Fellows - Waymarsh
Toria Fuller - Mamie
Weston Gavinc-Jim Pocock


K2 - THE SAVAGE MOUNTAIN (1979)
Documentary. "Chris Bonington's K2 expedition in May 1978… includes rare footage of the American 1938 expedition and of the 1953 and 1975 attempts."-BFI Film and TV Database.
Dir: Allen Jewhurst, Yorkshire Television
EDWARD ALBEE - THE PLAYWRIGHT VERSUS THE THEATRE (1980)
On-screen participant.
THE CURSE OF KING TUT'S TOMB (1980)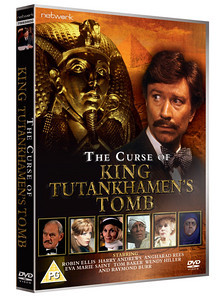 The legend of the curse retold! Scofield meets Dr. Who, Mark IV.
Dir: Philip Leacock
Cast: Eva Marie Saint, Raymond Burr, Wendy Hiller, Tom Baker
NIGHT OF ONE HUNDRED STARS (1980)
Variety show.
Participants: Paul Scofield, Susannah York, Peter Cook, David Frost, Twiggy, Jean Marsh, Albert Finney, Christopher Lee, Sean Connery, James Mason, Claire Bloom, Donald Sinden, Kenneth More, Jenny Agutter, Millicent Martin, Graham Chapman.
Director: Alan Boyd
IF WINTER COMES (1981)

Play by Yanos Nyiri, set in Budapest in 1954. "When Karolia student, confesses his love for Ilona, a beautiful young girl from the "wrong class"-Prof. Moroi, one of Hungary's leading actors and a member of "Central Committee", decides to give one of his finest performances (Radio Times).
Dir: Peter Sasdy
CELEBRITY PLAYHOUSE: THE POTTING SHED (1981)
A television adaptation of Graham Greene's metaphysical detective drama. Old Mr. Callifer is dying and his family members have come to pay respects. His son, James, (played by Scofield), is haunted by a half-remembered childhood incident that took place in the potting shed at the bottom of the garden.
Dir: David Cunliffe,
Cast:
Paul Scofield - James Califer
Celia Johnson - Mrs Callifer
Anna Massey - Sara
David Swift - Dr Kreuzer
Cyril Luckham - Dr Baston
Allan Cuthbertson - John Callifer
Maurice Denham - Father William Callifer
Karen Foley - Anne
Rosalie Williams - Mrs Potter.

NEWSNIGHT/BLACK ACTORS (1981)

Television current affairs series. Includes an item (c 9min) in which Fran Morrison reports on London's National Theatre production of Measure for Measure, directed by Michael Rudman, which is set in the Caribbean with an almost entire black cast. This is followed by a group discussion about stereotyping and the problems of discrimination in casting.
Panel members include Oscar James, Ewart James Walters, Peter Straker, T-Bone Wilson, Paul Scofield, Marcia Tucker, Sir Peter Hall, and Niall Torland.

A ROYAL GALA-THE PALACE RE-OPENS (1981)
"Variety show which celebrates the re-opening of Manchester's Palace Theatre of Varieties." -BFI
The 52-minute show combined opera, ballet and entertainment.
Dir: David Liddiment
Participants: Paul Scofield, Kiri Te Kanawa, Danny LaRue, Royal Ballet Company

COME INTO THE GARDEN MAUDE (1982)
Companion piece to Noel Coward's A Song at Twilight (below). A wealthy American couple vacationing at a Swiss hotel find their neighbors all too attractive.
Producer: Rosemary Hill / Director: Cedric Messina
Cast:Paul Scofield, Bruce Lidington, Toby Robbins, Geraldine McEwan
Dramatization of a play by Noel Coward. Famous writer, Sir Hugo Latymer, (Scofield) confronts his troubled past as he considers the possibility that a former lover's affectionate overtures may be a prelude to blackmail.
Producer: Rosemary Hill / Director: Cedric Messina
Cast: Paul Scofield, Bruce Lidington, Toby Robbins, Deborah Kerr
ILL FARES THE LAND (1983)

Scofield narrates a film about the evacuation of the remote Scottish island of St. Kilda in 1930 seen through the eyes of one of the youngsters. You can read a review of the film here.
Original music by John Tams (Albion Band, Sharpe)
Dir: Bill Bryden
Cast: James Ellis, Roy Hanlon, Morag Hood, Fulton Mackay, Paul Scofield (voice), Robert Stephens, Ewan Stewart

ARENA: THE LIFE AND TIMES OF DON LUIS BUÑUEL (1984)
Documentary. Profile of film-maker Luis Buñuel. Scofield reads from Buñuel's autobiography.
Dir: Anthony Wall
Participants include Catherine Deneuve, Fernando Rey, Jeanne Moreau, Carlos Fuentes, Jean-Claude Carriere.
Central Independent Television. The first television production of the play by Harold Pinter.
A woman awakens from a 30-year coma. Scofield plays Dr. Hornby

Dir: Kenneth Ives
Cast: Paul Scofield, Susan Engel, Dorthy Tutin

Based on the novel by Leo Tolstoy. Scofield plays Karenin.

Dir: Simon Langton
Cast: Paul Scofield, Jacqueline Bisset, Christopher Reeve, Anna Massey
An very abridged version was released on video and is sometimes available on used video sites.

Adaptation of Turgenev's novella 'First Love' transplanted from Russia to 1840s Ireland. The psychologically scarred hero, Sir Robert Clarke (Scofield), remembers a first love and concludes that 'only the past is fully alive.'

Music composed by Irish folk musician, Donal Lunny (Moving Hearts, Planxty, Bothy Band).

Dir: Paul Joyce
Cast: Paul Scofield, Tom Bell, Leonie Mellinger, Howard Rawle Hicks

Play about the conflicts between a pair of elderly grandparents and their son and grand-daughter.

Dir: Guy Slater
Cast: Paul Scofield, Wendy Hiller, Julian Glover, Katherine Rogers

THE MAN ON THE HILL: THE WORDS OF RICHARD JEFFERIES (1987)
Documentary on Richard Jeffries: journalist, novelist and nature writer.
Dir: Barrie Gavin
Cast: Paul Scofield, Narrator
VANITY FAIR: THE VERY BEST OF COMPANY (1987)
Episode 12 of the series. Christmas 1822 finds Becky and Rawdon celebrating at Queen's Crawley while the Sedleys have a very meagre feast in Fulham. Osborne's lawyer visits Amelia and offers to give young George a first class education if she agrees to give him up.
Dir: Michael Owen Morris
Cast:
| | |
| --- | --- |
| Lord Steyne - John Shrapnel | Mr Sedley - David Swift |
| Mr Osborne - Robert Lang | Mrs Sedley -Gillian Raine |
| Mr Charteris - John Breslin | Amelia - Rebecca Saire |
| Maria Osborne - Jane Gambier | Rawdon Crawley - Jack Klaff |
| Rawdy - Ian Harris | Wenham - John Bowler |
| Georgy - Alastair Haley | Mr Tomkins - Tony Aitken |
| Lady Jane - Irene MacDougall | Raggles - Ray Mort |
| Sir Pitt Crawley - Shaughan Seymour | Miss Briggs - Philippa Urquhart |
| Becky - Eve Matheson | George IV - Paul Scofield |
Costume drama based on a novella by Leon Garfield. An apprentice in 18th century England makes a pact with a mysterious stranger to do away with Mr. Corbett (Scofield), his oppressive employer.
Dir: Danny Huston
Cast: Paul Scofield, John Huston, Burgess Meredith
THE VARIETY CLUB OF GREAT BRITAIN AWARDS: The VARIETY CLUB OF GREAT BRITAIN AWARDS FOR 1986 (1987)
Recipient of award. Coverage of the 35th Annual Show Business Awards presented by the Variety Club of Great Britain.

Dir: Ken Griffin
Participants: Terry Wogan, Ray Moore, Lord Delfont, Gary Wilmot, Leslie Grantham, John Cleese, Cilla Black, Paul Scofield, Maureen Lipman, Maggie Smith, Mike Smith, Jill Pyrah, Elaine Paige, Michael Crawford.

THE ATTIC: THE HIDING OF ANNE FRANK (1988)
Anne Frank's story from the point of view of Miep Gies, a loyal friend who helped hide Anne and her family. Scofield plays Anne Frank's father, Otto.
Based on the book Anne Frank Remembered by Miep Gies and Alison Gold. The Attic was filmed on location in Amsterdam. Screenwriter William Hanley won a 1988 American Emmy Award for 'Outstanding Writing in a Mini-Series or a Special' for The Attic. The film also gained six Emmy Award nominations and an American Peabody Award (1989).
Dir: John Erman
Cast: Mary Steenburgen, Paul Scofield, Huub Stapel, Eleanor Bron, Frances Cuka, Miriam Karlin, Ronald Pickup, Gary Raymond, Victor Spinetti, Tom Wilkinson

A LITTLE TOUCH OF HARRY: THE MAKING OF HENRY V (1989)
Interviewee. "Documentary about the making of the film HENRY V (1989) showing the film in production, extracts from the finished film, interviews with actors and crew, and in particular focusing on actor/director Kenneth Branagh..." [more at the BFI web site]
TIMEWATCH: DUNKIRK 1940 (1990)
Documentary. Scofield narrates the evacuation of the army at Dunkirk as told through the personal accounts of survivors and archive films.

EVENING STANDARD DRAMA AWARDS (1990)

Highlights of the 1990 Evening Standard Drama Awards.

Participants: Ned Sherrin (presenter), Joan Collins, Alan Ayckbourn, Keith Waterhouse, Nigel Hawthorne, Richard Jones, Jonathan Pryce, Clare McIntyre, Diana Rigg, Julia McKenzie, Stephen Sondheim, Tom Conti, William Nicholson, Paul Scofield, Josette Simon, Shirley Maclaine, Richard Harris.
Dir: Doug Hammond
Recording location: Savoy Hotel (London)
STORIES IN VERSE (THE POETRY BOOK, 1991)
Educational video. "Each poem is illustrated richly, and read by a well-known actor or actress."
Contents:
Young Lochinvar by Sir Walter Scott; read by Billy Connolly; illustrated by Nilesh Mistry
The Wreck of the Hesperus by Henry Wadsworth Longfellow; read by Sir Michael Hordern; illustrated by Llewellyn Thomas
The Fakenham Ghost by Robert Bloomfield; read by Ian Holm; illustrated by Marion Deuchars --
Bishop Hatto by Robert Southey; read by Paul Scofield; illustrated by Clare Buckle.
Dir: Malcolm Taylor and David Jason
HISTORY IN VERSE (THE POETRY BOOK, 1991)
Presentation of three English poems each dealing with a specific event.
Contents:
Introduction spoken by Stephen Thorne
The charge of the Light Brigade by Alfred, Lord Tennyson; read by Paul Scofield; illustrated by Llewellyn Thomas;
How they brought the good news from Ghent to Aix by Robert Browning; read by Robert Stephens; illustrated by Mike Litherland;
Beth Gelert by William Robert Spencer; read by Derek Jacobi; illustrated by Mavernie Cunningham.
Dir: Malcolm Taylor and David Jason
SCREEN TWO: UTZ (1992)

Film adaptation of Bruce Chatwin novel.
A bull-headed Czech china collector confounds Soviet authorities. Scofield plays the collector's best friend, Dr Vaclav Orlik.

Although shown in cinemas, this was originally made for - and eventually shown as part of - the 'Screen Two' series. Shown theatrically outside the UK.

Dir: George Sluizer
Cast: Armin Mueller-Stahl, Brenda Fricker, Paul Scofield, Peter Riegert

BOOKMARK: PHILIP LARKIN (1993)

Documentary featuring the poet, his friends and family "accompanied by a soundtrack of the jazz Larkin loved."
Episode 1: Home is so sad, 50 mins.
Episode 2: What will survive is love, 60 mins.
Dir: Alan Lewens
Cast: Paul Scofield - Narrator, Bernard Hepton - Philip Larkin, others.
MARTIN CHUZZLEWIT (1994)

TV adaptation of Dickens' novel. Scofield plays twins: the ferile Anthony and the suspicious Martin.
Cast: Paul Scofield, Tom Wilkinson, John Mills, Peter Wingfield, Elizabeth Spriggs, Robin Hooper, Janet Lees Price, Charlie Condou, Sam Kelly, Julia Sawalha


THE LITTLE RIDERS (1996)

Young American Joanne Hunter is stranded in the German-occupied Holland with her Dutch grandparents. Scofield plays Grandpa.

Dir: Kevin Connor
Cast: Noely Thornton, Rosemary Harris, Malcolm McDowell
EVENING STANDARD DRAMA AWARDS (1996)
Scofield received best actor award for John Gabriel Borkman.
Participants included Dame Diana Rigg, Sean Connerey, Jessica Lange, Richard E Grant, Dame Maggie Smith and Lynn Redgrave.
Recording location: Savoy Hotel (London)
A Psalm of Life, Say Not the Struggle, The Ballad of East and West (1997)
Commercials. Scofield reads famous poems intended to resonate with Union Bank of Switzerland's slogan, "Here Today, Here Tomorrow."
The commercials may be viewed on youtube.com. You can read about UBS' "high culture campaign" here.


THE DISABLED CENTURY (1999)

Three-part BBC TV series documenting the history of disabled people in the twentieth century. Scofield narrates.
You can read the Guardian's review of the program here.
Dir: David Henry
ARENA: KUROSAWA (2002)

Documentary on legendary Japanese director Akira Kurosawa, including footage from an interview with Kurosawa from an earlier BBC Arena programme and excerpts from Kurosawa's book "Something Like an Autobiography," read by Paul Scofield.
Dir: Adam Low
Interviewees: James Coburn, Clint Eastwood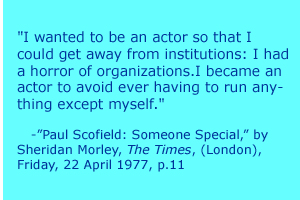 Tribute. An affectionate overview of Scofield's career, including his early days with the Birmingham Repertory Theatre, his trip to Moscow to perform a history-making Hamlet in 1956, his performance in Peter Brook's stage production of King Lear in 1962, his Oscar-winning role as Thomas More in Fred Zinnemann's 1966 film, A Man for All Seasons, plus footage from the stage productions of Amadeus and John Gabriel Borkman. There's even a sound clip of Scofield singing in the West End musical Expresso Bongo. This program was shortlisted for the Grierson documentary awards, best arts documentary.

This one-hour program may be viewed in six 10-minute installments on youtube.com

Director: David Thompson, Producer, Anthony Wall
Speakers: John Hurt, Vanessa Redgrave, Simon Callow, Felicity Kendal, Christopher Hampton, Michael Billington, Richard Eyre, John Harrison, Peter Brook, Donald Sinden, Peter Hall, Alex Mc Cowen, Nicholas Hytner, Eileen Atkins and Joy Parker Scofield.