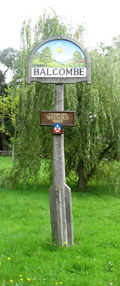 From the late 1940s to the 1970s, Scofield was widely considered to be heir apparent to Laurence Olivier for title of greatest actor of the 20th century. In the 1970s, however, his lack of ambition and his penchant to stop and literally "smell the roses" (he was a keen gardener) caused him to be rated as a great "might-have-been." Scofield was way ahead of the curve in figuring out the work-life balance. In 1943, Scofield married the actress Joy Parker, and, in 1951, the couple settled down to raise their son, Martin, and daughter, Sarah, in the village of Balcombe, West Sussex. There, Scofield became an actor/commuter. He loved family life and tried to confine his acting to the 50-mile radius that comprised the commute from his home in rural West Sussex to London. Perhaps for this reason he became increasingly involved with radio drama and audio books. This enabled him to work and enjoy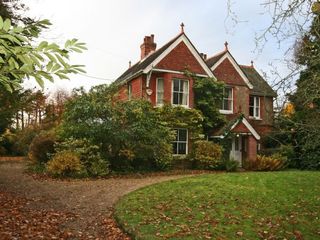 family life to the full, but took him off the radar of most theatre and film goers. Scofield's commitment to being a freelancer rather than locking into a studio contract also limited his film appearances.
In an era when stars were "branded" and marketed to the public, Scofield not only exceeded expectations but confounded them. He defied any attempts at "branding" and typecasting by constantly stretching his range. His noble, sensitive Hamlet was counterbalanced by human wreck of the whisky priest in The Power and the Glory and Johnny, the slimy, reptilian talent agent in Expresso Bongo. After playing the incorruptible Sir Thomas More, he played the all-too human, fading homosexual hairdresser in Staircase. This versatility frustrated many who felt Scofield should focus on being a great classical actor and who dismissed his performances in productions such as Expresso Bongo and I'm Not Rappaport as "slumming."
During the 1970s, theatrical style underwent a sea-change. The powerful trend toward spontaneity and authenticity that Scofield's acting had helped inspire in the 1950s culminated in a movement to free the actor from the tyranny of the writer. The well-made play, which had been the holy grail for a previous generation, became suspect. Actors were encouraged empower themselves to create the performance through improvisation. Scofield, however, had little interest in improvisation. He saw his role as that of an "instrument" that gave voice to the writer.22 With the rise of method acting and actors mumbling their parts in regional accents, Scofield's vocal quality and electrifying stage presence made him seem out of pace with the rest of the theatre world. Acting had suddenly grown smaller and "sometimes it appeared as if he could not find his place as a player as the years progressed."23 By 1989, The Observer concluded that Scofield was "the last out-and-out heroic actor working in the British Theatre." 24
Appearances though are often deceiving. While critics lamented Scofield's infrequent appearances in theatre, film and television, they overlooked his growing involvement with that most exacting and underappreciated medium—radio. Scofield acted in many of the greatest radio plays and spoken-word productions ever broadcast such as King Lear (2002), Amadeus (1983), Henry IV, Part 1 (1961), Hamlet (1963), and Othello (1972). After his final theatre and film appearances, Scofield continued to do radio performances until shortly before his death on March 19, 2008.
The primary purpose of this website is to spotlight these lesser known but no less worthy performances.
References
22) Ronald Hayman, "Paul Scofield and the Writer's Voice," The Times (London), Thursday, 11 February 1971, p. 11. (top)
23) http://www.telegraph.co.uk/news/obituaries/1582227/Paul-Scofield.html (top)
24) O'Connor, p.p. 107-108. (top)